Kedarnath is the permanent abode of lord shiva nestled high up on the hills of Kedar dome in the Garhwal Himalayan region of Devbhoomi Uttarakhand. Seated on an elevation of 3,553 metres above sea level and by the bank of the holy river of Mandakini this temple's religious significance attracts tourists and devotees from across the globe when the Kapat opens up on the holy occasion of Akshaya Tritiya and till it shuts down during the auspicious eve of Bhai dooj. Kedarnath being located in a very remote location makes it extremely gruelling for the pilgrims to cover the journey. Although a helicopter trip to Kedarnath skips all the hassle it can prove to be an extremely expensive affair.
On one hand the trek to Kedarnath is kind of challenging but the mystical beauty and the contagious spirit of devotion that engulfs the pilgrims makes it all worth it and may even prove to be a potentially life changing spiritual experience, after all it is not about the destinations it is all about the journey. The trekking journey for Kedarnath starts from Gaurikund and goes on for 16 km on one side and takes you through the gorgeous panoramic beauty of the surrounding valley. The entire route is paved and flanked with lines of make shift eateries, resting spots etc.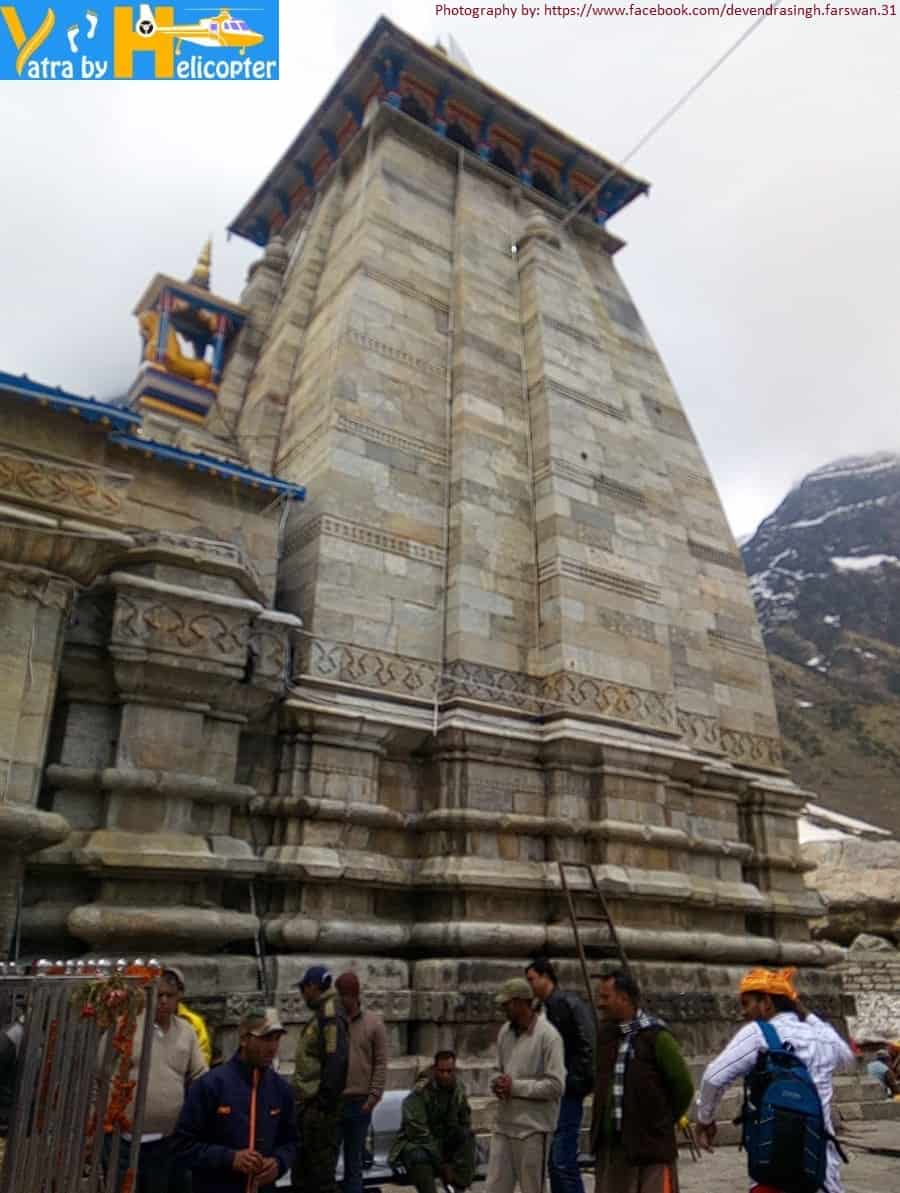 If you have decided to go on this legendary yatra (believed to have been established by the Pandavas brothers), then here is a complete trekking guide that will be like a holy grail for plans: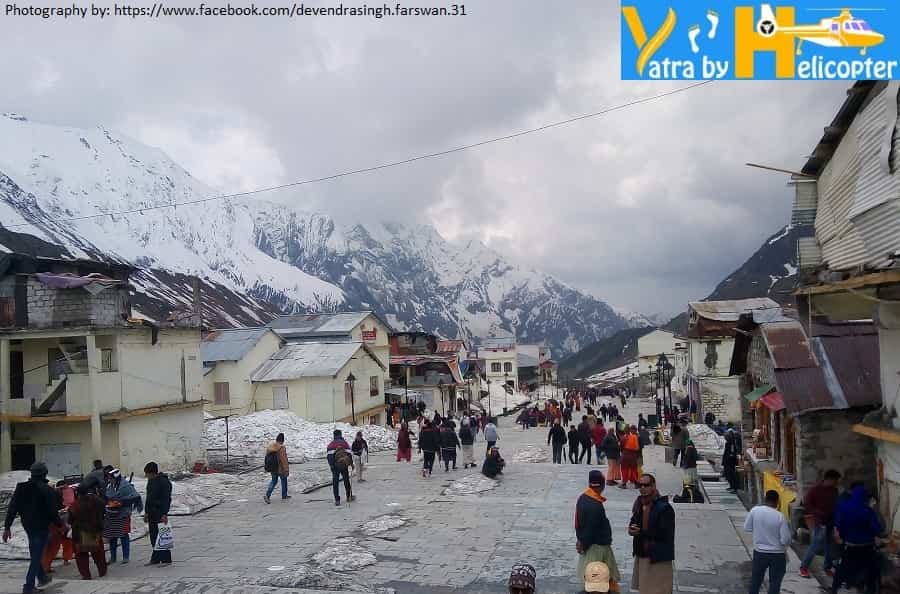 Weather Guide:
Being located at a very high altitude the Kedar valley experiences a typical high-altitude weather condition. No matter which time of the year you plan on going remember, the night time gets extremely cold.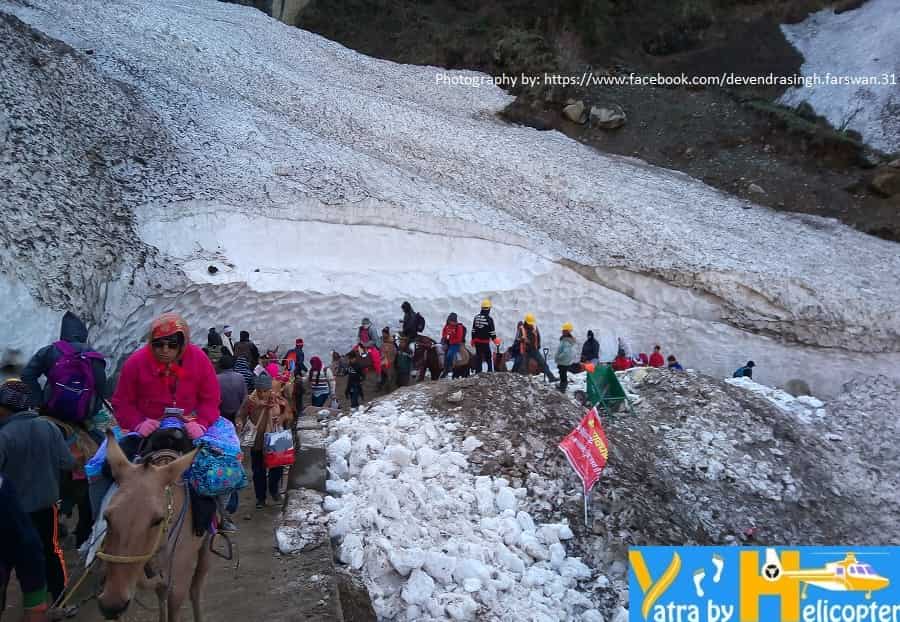 Summer – This is the most ideal time for you to go to Kedarnath via trekking. The weather remains clear and the weather is comfortable and very pleasant for walking. The temperature ranges between 20 to 10 degree Celsius making it the prime time for trekking up to kedarnath.
Monsoon – This is definitely not an ideal time to go not only to Kedarnath but in fact anywhere on the hills. During the months of June to August the entire region remains covered in heavy rain showers that may even prove to be destructive like land slide occurrences and in worst cases cloud bursts and flooding. Tourism falls during this time but you can find a few days of sunny window by checking the weather and plan your trip during that time so you will also be lucky to avoid the crowd. But you have to plan wisely and be very careful.
Winter – October to April marks winter season in Kedarnath. the region gets completely covered in a thick blanket of snow making trekking impossible. The gates of the temple are also closed and the region becomes entirely inaccessible. There is no point or way you can go to Kedarnath during this time.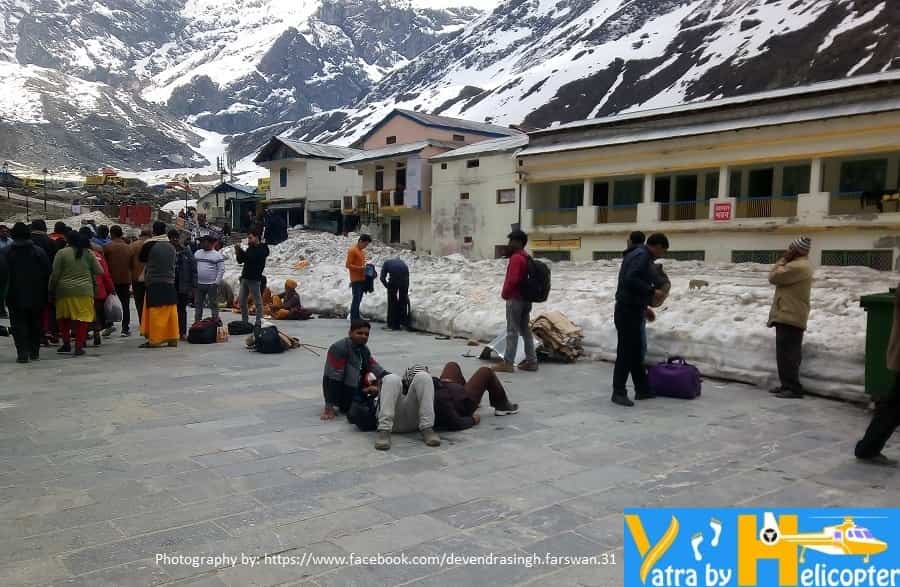 Route Guide for Kedarnath Trek:
The entire trekking route is very well laid out and kind of steep in nature while going uphill. You will be following this route plan: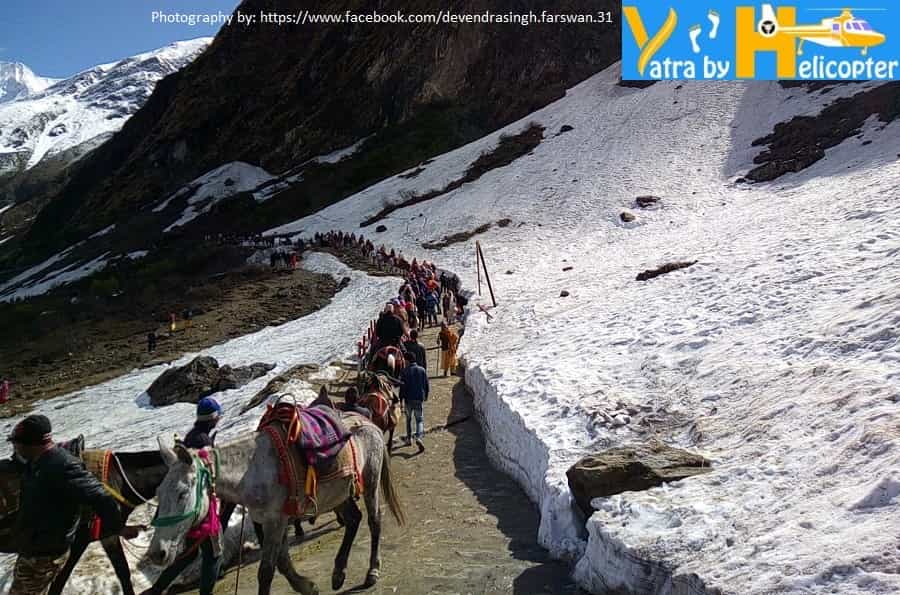 Reach Gaurikund via a shared taxi service from Sonprayag (6 km)
Start your trek from Gaurikund via Rambara Bridge to Jungle Chatti (4 km)
Move on from Jungle Chatti to Bheembali (3 km)
Keep walking from Bheembali towards Linchauli (4 km)
Head on to Kedarnath base camp from Linchauli (4 km)
The final leg of the trek from Kedarnath base camp to Kedarnath temple (1 km)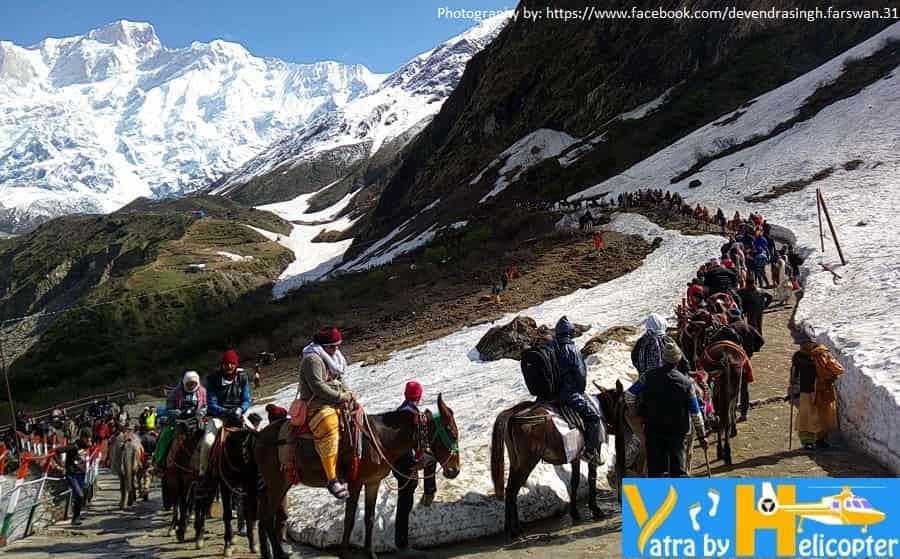 If you are physically fit and work out on a daily basis then you will be able to cover this trek to and fro in one day where you will be leaving at 2 am in the morning and returning at 5 pm in the evening.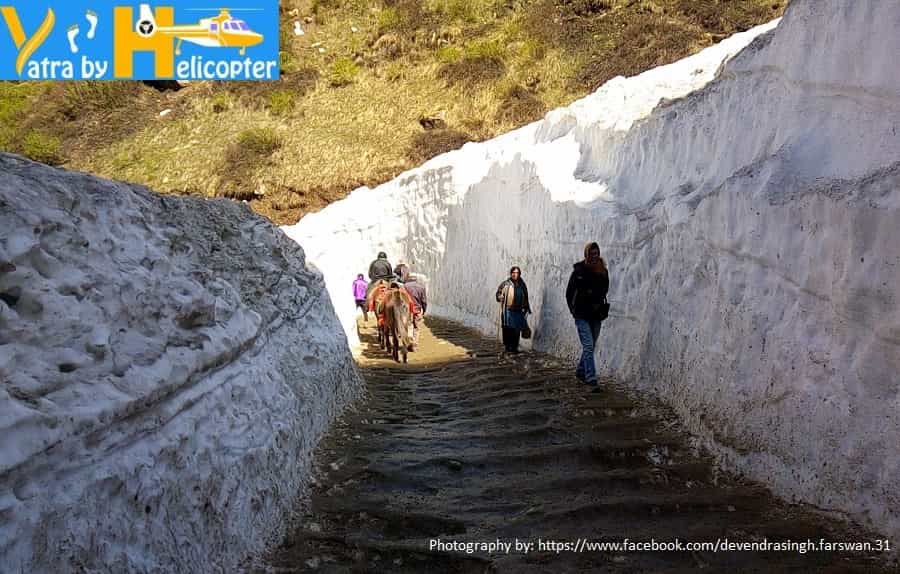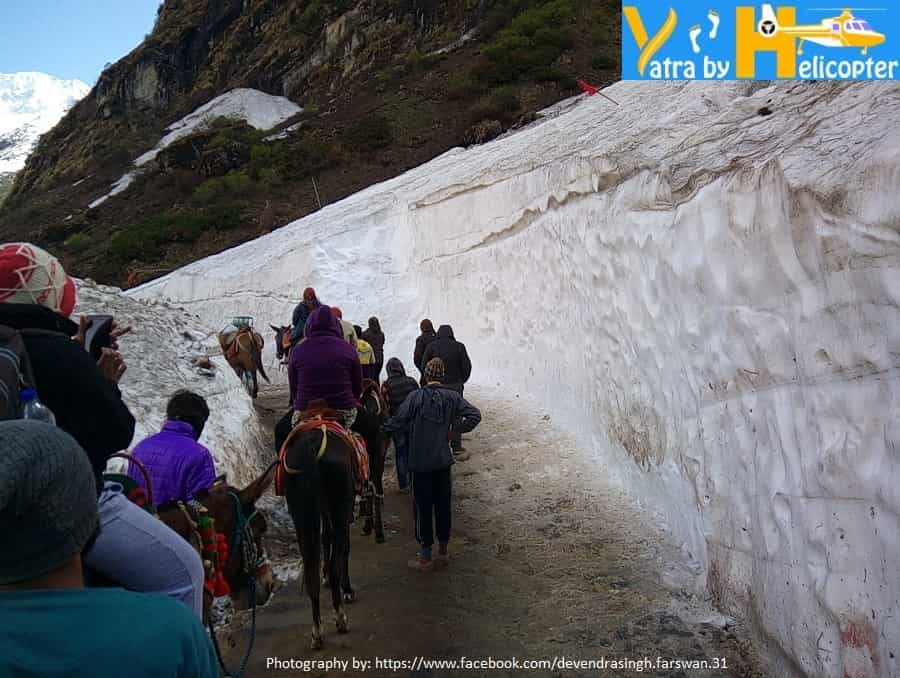 Remember not to tire yourself out. Take breaks in between the trekking journey to catch your breath when you find yourself gasping or breathing heavily. Do not go beyond your physical limits otherwise you will severely end up injuring yourself.
Accommodation Guide in Kedarnath Trek: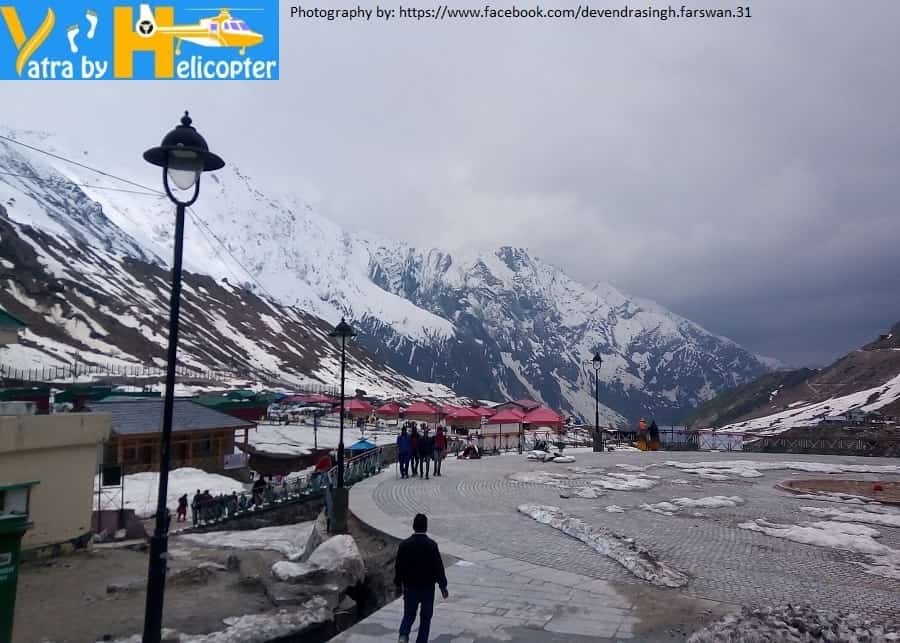 If you happen to spend the night in Kedarnath en route the temple then here are some options from which you can choose:
Sonprayag has some good stay options in Kedarnath trek.
Gaurikund is another option for accommodation while undertaking the Kedarnath trek however the condition of the hotels are sub-par since they only open up during the yatra seasons.
You can get your accommodation in the government-operated GMVN hotels. This is one of the most recommended stay options available during the Kedarnath trek. The whole complex is very well maintained, neat and clean but do not expect a 5 star – like hotel treatment.
GMVN serves deliciously made food items which is priced at as low as Rs. 60/- so it is the best choice for people travelling on a tight or a limited budget.
Pre-fabricated tents and huts are available for pilgrims in day and night. All these tented accommodation facilities are maintained by GMVN.
More than 5000 pilgrims can stay at a time in these tents and are highly utilised y people who wish to stay for a night in close proximity to the temple. These tents are also located in close proximity to the Kedarnath helipad.
The tents are also available at nominal rates and prices and also consists of a good quality of bedding and warm blanket so you must also carry a thin good quality woollen blanket for extra warmth while sleeping.
Facilities Available at Kedarnath Trek:
In some places there are some tented accommodation to provide shelter for people who are not able to complete the trek in 1 day.
Small shops, makeshift Dhabas, tea stall and eateries are available which also offer basic food like Maggi and Chowmein along with mineral water bottles and other soft drinks. They are a life saver during a trek since you can sit at these places for a while to catch your breath.
For people needing emergency medical treatment, there are some counters with some of the basic medical facilities available along the trekking path.
For the weak and senior citizens a railing has been provided on some stretches of the path for extra support and balance and to enable them to achieve their life long goal.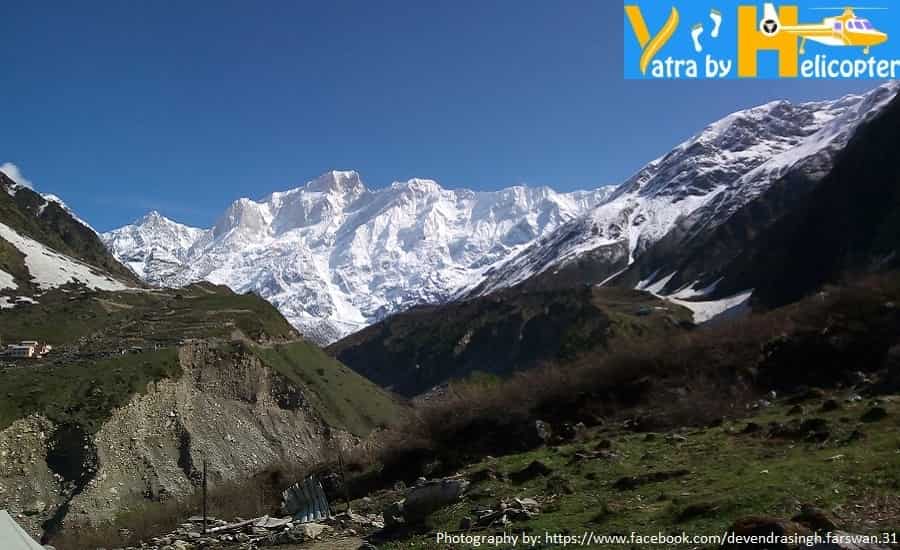 Remember These Things Before Going for Kedarnath Trek:
Get a complete medical test and check-up done to ensure that you are physically capable to cover this journey on foot.
People suffering from health problems related to heart, blood pressure and respiratory issues are advised not to take this trek since you will not only be walking a lot but the oxygen content in the air at such an high altitude is very low. So consult your trusted doctor first and discuss your plans with them to ensure a safe journey.
If just in case you are unable to cover the trek then Palki and pony services are available that will drop you off at your destination in either Bheembali, Jungle Chatti or Linchauli.
Even if you are not an ardent traveller or a trekker you must start working out or doing some sort of yoga or exercise to increase your stamina. This will help you in adapting better to the high-altitude trekking situation.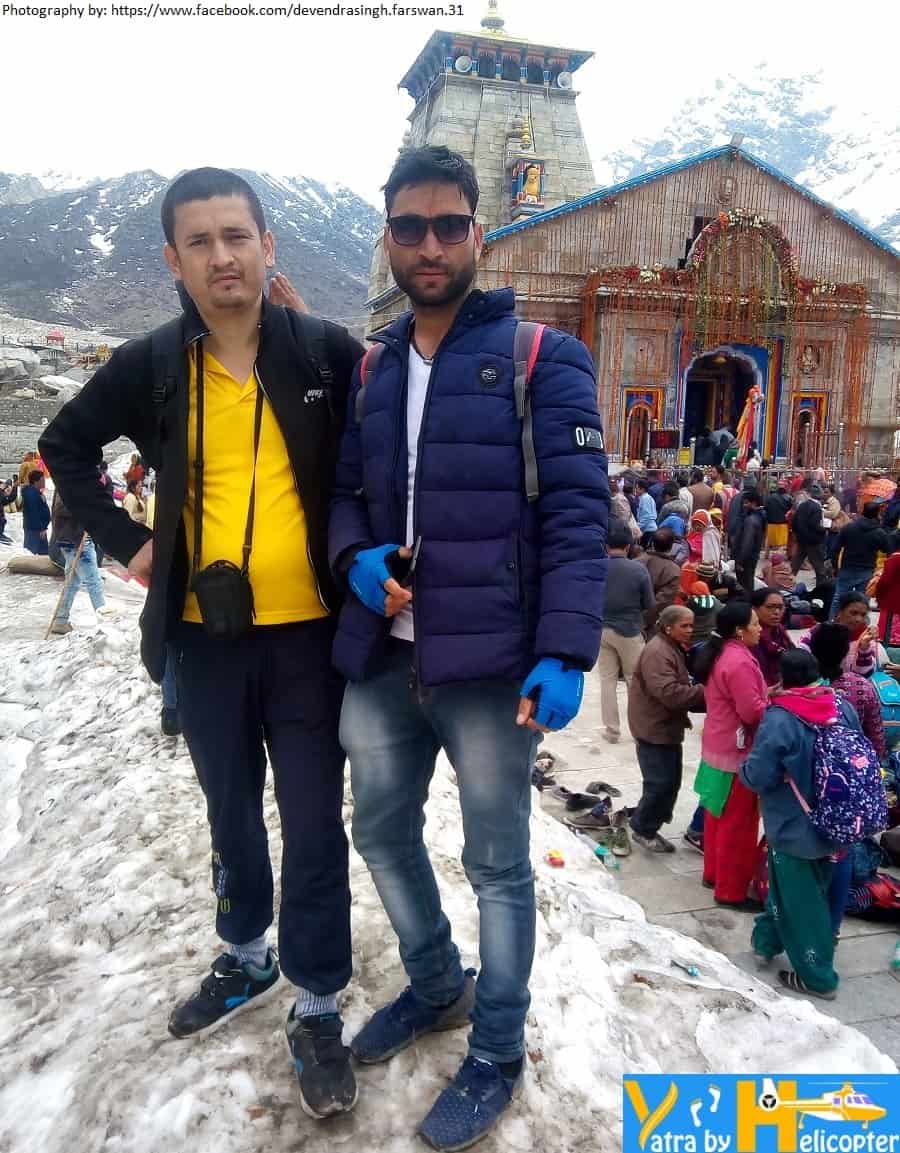 What to Expect?
Remember that Kedarnath is one of the holiest places of worship for Hindus not only in India but from abroad as well. With multiple modes of transportations available a lot of crowd undertakes this holy journey. You should expect a large crowd of devotees and maybe some delays on the trekking routes owing to the massive influx of people. The route gradually descends to a flat plain after crossing Rambara Bridge. The journey itself is not that tough and can be done if you have the dedication and will power.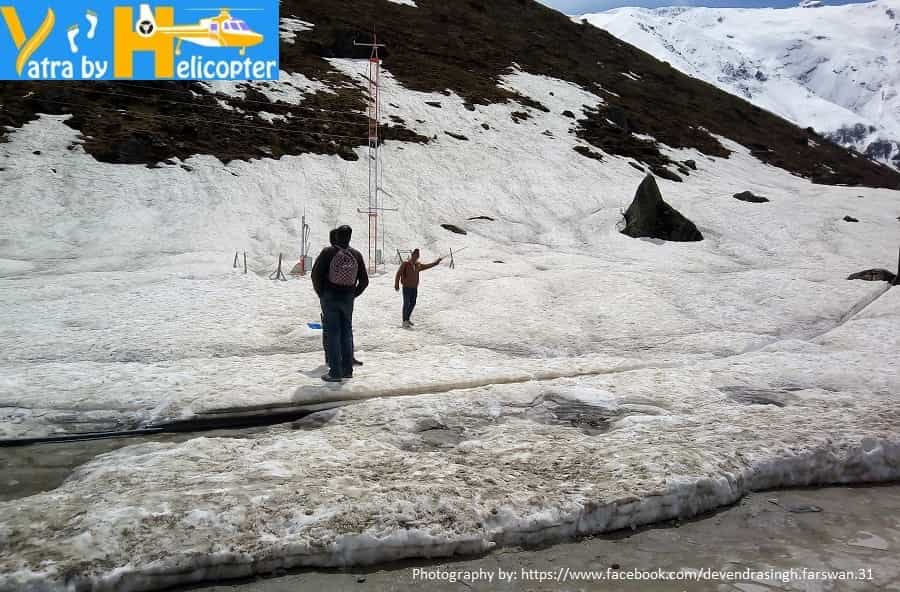 Frequently Asked Questions:
Is There Any Medical Aid Available?
Medical aid and all types of first aid facilities are available in various places like Linchauli and Kedarnath base camp. A small government hospital is also available at a mere distance of just 200 metres from the Kedarnath temple. Police checkposts are also available in several regular intervals with whom you can clarify your doubts.
Where There Any Accommodation Available on the Trek?
If you are unable to complete the trek in 1 day then you can find yourself a suitable accommodation at Gaurikund. Linchauli also has a GMVN lodge whose prices vary from Rs. 500/- to Rs. 2,000/-. There are also several lodges available that can give you shelter for a night. I would like to remind you that do not expect any promises of high-class luxury facilities since these are humble lodges that remain shut down for a majority part of the year.
A normal physically fit person will take almost 7 hours to reach Kedarnath from Gaurikund. Post the disastrous flooding event in 2013 a lot of people are having apprehensions regarding this. However, there is nothing to worry about as the government has now provided sustainable solutions to the problems one of them being the construction of a boundary wall around the temple serves as a vital protection.
What Should I Pack for Kedarnath Trek?
You must only carry a small backpack and minimum luggage with only the bare essentials. These are some of the must-pack things – torch light with spare batteries, BSNL sim card, umbrellas and raincoats, dry fruits, water bottle that you could refill in rest stops, chocolates to use as energy boosters, medicines and a first aid kit, good quality of winter wear like an extra shawl or a sweater in case of emergencies etc.
When Do the Trekking Routes Open?
The gates of the temple open for darshan to devotees on the auspicious occasion of Akshaya Tritiya. However, some people choose to go there a day or 2 early in order to be the first ones to get the darshan of lord kedar. The routes remain open for a duration of 6 months before shutting down during the holy eve of bhai dooj.
Is Kedarnath Accessible after it Shuts Down?
Kedarnath trek shuts down when the temple closes for public visit. People are not permitted and, in any case, the entire region gets covered in snow due to regular snow storms which makes it impossible to walk on.
Is the Kedarnath Trek Easy?
This trek mostly attracts people from the age of 25 to 50 who go this journey as a part of a spiritual adventure. It is definitely not a difficult trek but it surely is not easy. The landscape changes dramatically throughout the yatra from steep ascends to simple plains and hairpin bends on high altitudes. One needs to be at least physically fit enough to do it otherwise they will be facing some serious health concerns.
Are There Any ATM Facilities in Kedarnath?
ATM facilities have now opened up in Kedarnath by HDFC Bank. The machines are in working conditions now and you can withdraw money from it. This was a recent addition and is guaranteed to benefit the pilgrims.