Adorning the western edge of the Garhwal Himalayan ranges in the district of Uttarkashi of the majestic Devbhoomi Uttarakhand on the Bandarpunch Parvat is the ancient temple of goddess Yamuna, Yamunotri. Located on an elevation of 3,293 metres above sea level and surrounded by the silver cascading collection of waterfalls this is where the holy Char Dham Yatra of Uttarakhand begins. The temple also marks the last accessible point for the source of Yamuna i.e. the Champasar Glacier.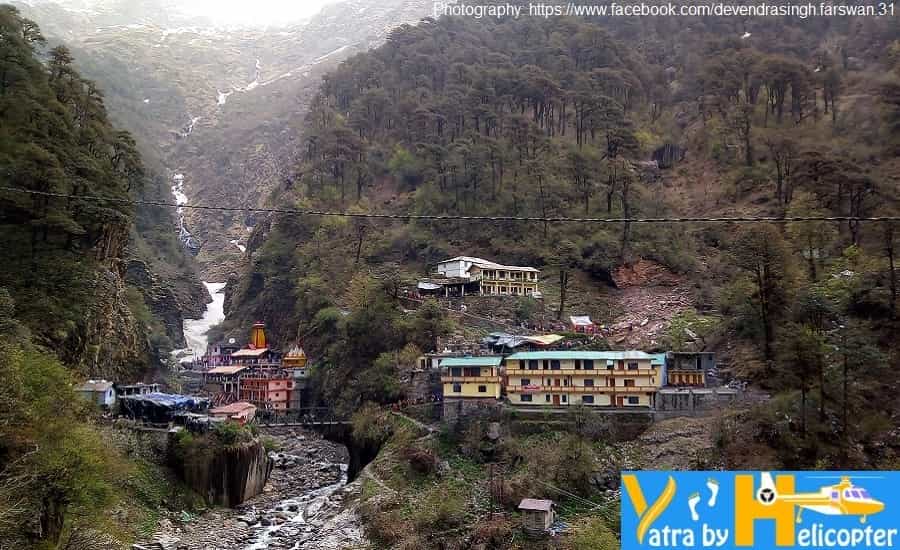 The spirituality of this place owes to the fact that the entire region here is dotted with ancient sites related to Hindu mythological incident or legends. The gates of this temple is opened for Darshan during the auspicious occasion of Akshaya Tritiya when devotees from all over the world undertake this holy pilgrimage after covering a grueling trekking journey of almost 7 km from one side. Getting to this one of the most remote places of worship can be a very tough job especially if you choose to walk your way to the temple. However a lot of hard work can be avoided if you follow this complete trekking guide for Yamunotri.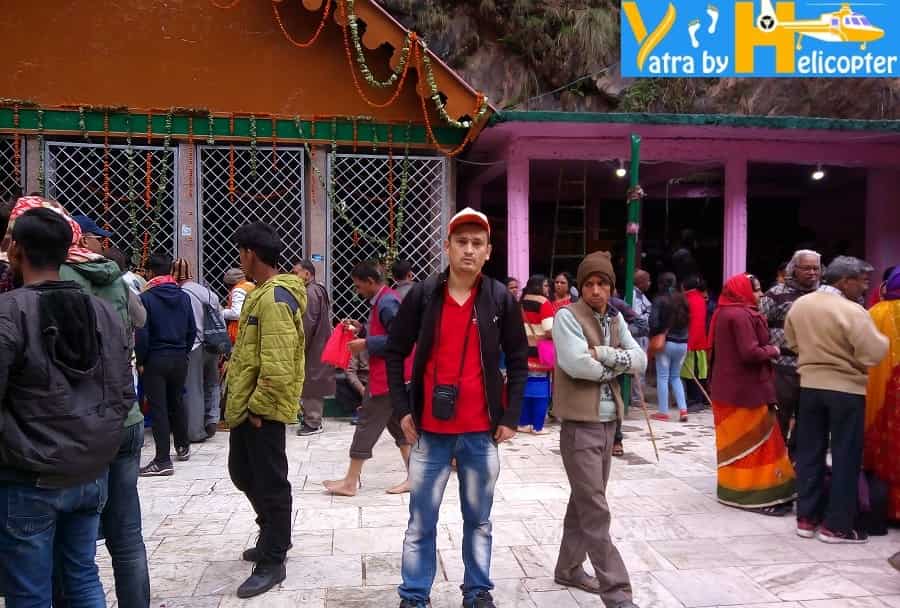 Getting There: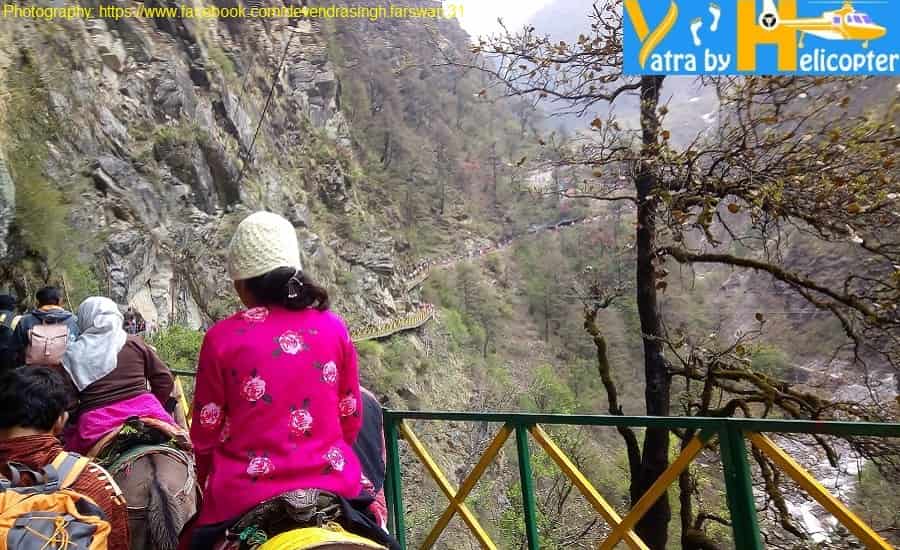 There are many ways through which you can choose to reach the Dham:
By Road – Buses ply on a regular basis from Haridwar / Rishikesh / New Delhi / Nainital etc. there are shared jeeps and cabs also available for rent in Haridwar and Rishikesh. You can consult one of the many available travel agents here who can get you this service at a very reasonable rate. The final road head for Yamunotri is Janki Chatti from where the temple is almost 7 km.
By Train – The nearest accessible railway station is located in Rishikesh and from here you can hire the services of a shared jeep, cab or even get on a local bus from GMOU headed for Yamunotri (this is the most cost effective way of getting to the temple).
By Helicopter – If you are running short on time and have a good budget to travel to Yamunotri then you can get your tickets booked for Yamunotri. This may prove be a little expensive but it is the best choice made for senior citizens or physically challenged individuals. The helipad is present in Kharsali from where you will be transferred to the temple in cab and then later on the remaining trekking journey will be completed via a pony or a Palki Ride.
Yamunotri by Trekking Route: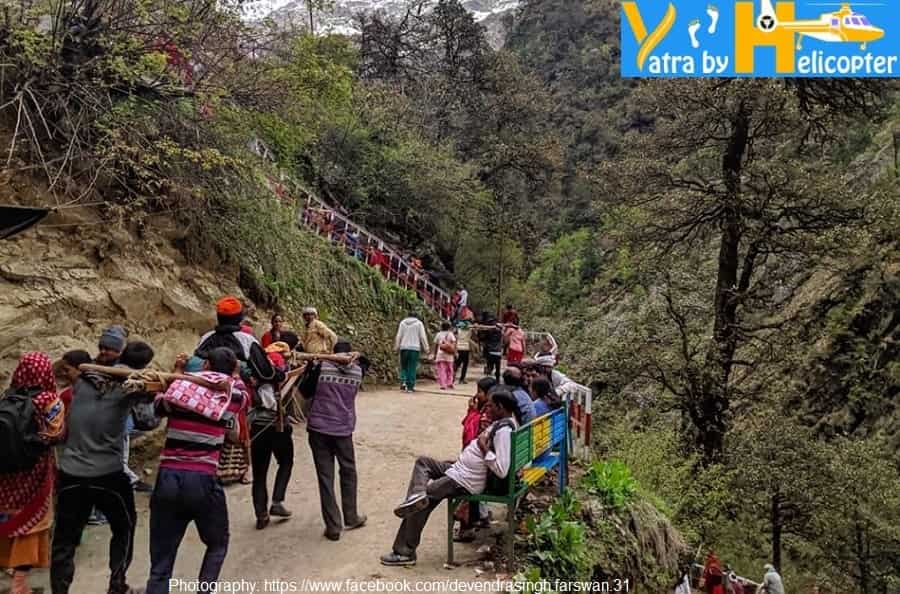 The trekking journey starts from Janki Chatti which is where your cab or the shared jeep will drop you off. Do not underestimate this 7 km of trek since it is very challenging being located on a very high altitude. A steel bridge marks the centre point of this trek and at a mere distance of further 300 metres you will be facing a bifurcation point, no matter which path you choose you will be leaded to the main trail for the Yatra. During the peak pilgrimage seasons in the months of April to June and from September to November the entire trekking route remains jam packed with pilgrims walking or on ponies. One must not underestimate the Yamunotri trekking route since being located on such a treacherous location takes you through some of the most testing routes on the Garhwal hills. One must avoid taking the trekking route during the monsoon season as the route tends to get extremely slippery and dangerous.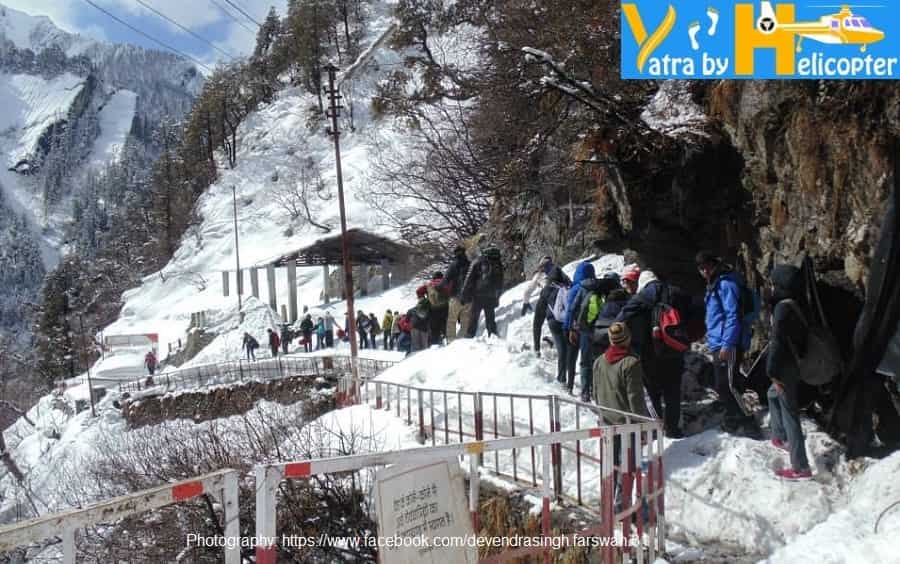 What to Expect: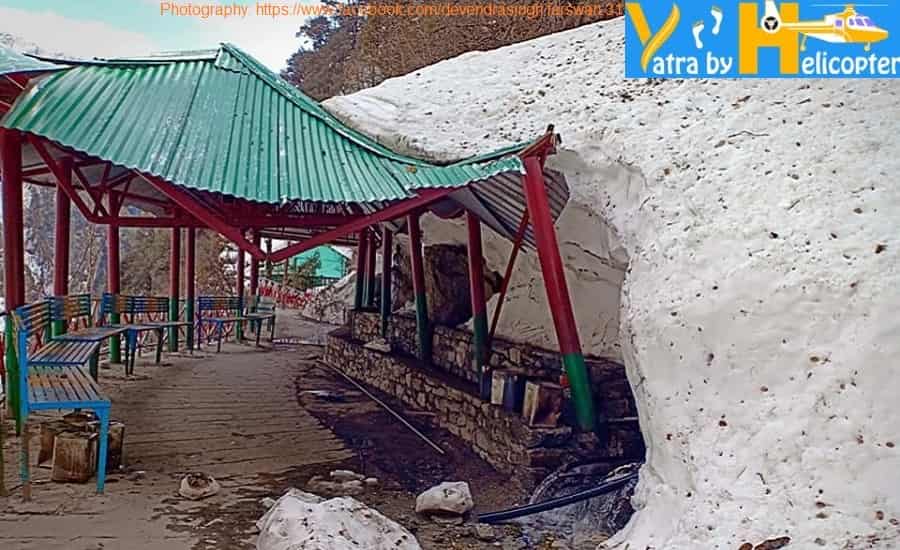 Although the journey to the Yamunotri temple is difficult to reach but the breathtaking views and the scenic beauty of the Garhwal Himalayas that beautify its surroundings makes it all worth it. The entire way is carved on the edge of a mountain and paved by cement to make it easier for the pilgrims to cover the journey. There are intervals of steepness, flat lands and smooth descents which are the typical features of a trekking path high on the mountains. You will come across a large crowd of people making this journey of top of ponies or Palkis but keep your hopes up and this may prove to be one of the most amazing spiritual journeys of your life. While heading for the temple the river Yamuna will be flowing on the right hand side way below the valley whose beauty will only be elevated when combined with tall lush green trees and the wide open pollution free skies. You can take a while to stop and take a breath or two while admiring the surrounding beauty of nature in one of the many spots available with small benches. One of the best parts of this trek to Yamunotri temple is the presence of numerous cascading waterfalls that line the entire horizon all these put together makes the journey completely worth it.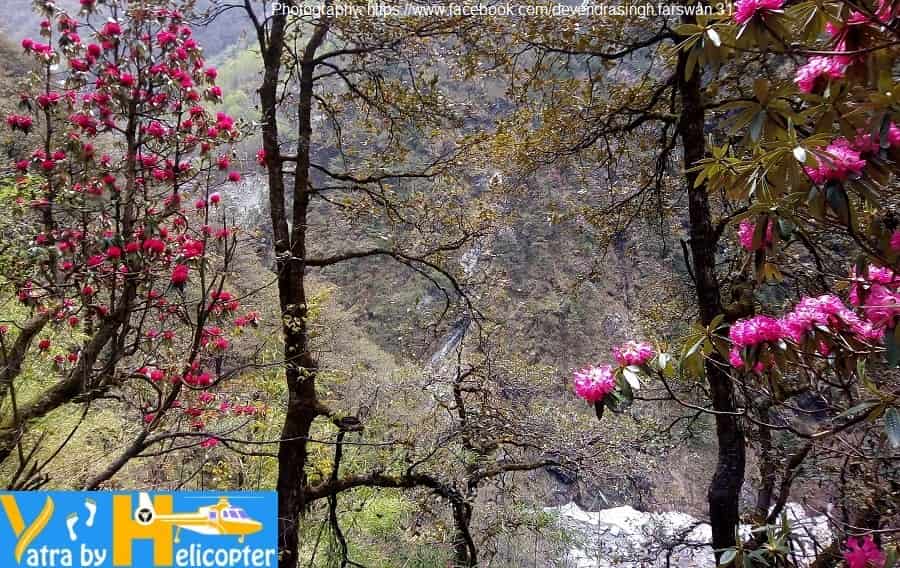 How to Prepare for the Trek:
Remember to register yourself as a pilgrim prior to going on this trek. You will be carrying this Yatra registration card which is extremely important to keep you safe during this pilgrimage which also keeps a track on your movement.
The Yatra pass can be availed from one of the several booking counters available in places like Haridwar, Rishikesh, Dehradun etc.
The Darshan timing in Yamunotri is from 6:30 am to 7:30 pm so you can start your trekking journey early in the morning. As per experience a normal person takes around 3 to 4 hours maximum to cover if you are in good shape.
Remember to start working out or doing regular breathing exercises like Pranayama prior to going for the sacred high altitude journey. This will be a very good way of preparing for the trek since it will be helpful in dealing with high altitude situations.
Pack up a lot of snacks like protein bars, chocolate etc, for instant boost of energy during the trek. You can also carry a good amount of dry fruits for this purpose.
Remember to wear comfortable clothing like Salwar Suits or track suits along with a pair of sports or walking shoes for extra comfort since walking in slippers and sandals will be very uncomfortable and will cause a lot of discomfort while walking.
Frequently Asked Questions for Yamunotri Trek:
How Long Does it Take for a Physically Fit Person to Cover the Trekking Journey?
It takes almost 3 to maximum 4 hours to cover the journey on foot. If you hire a pony or a Palki service then it may take around 2 hours to cover the same track. You can pick the way which is most suitable for you.
What is the Best Time to Go on Yamunotri trek?
The time when the temple doors open for Darshan in the months of April to June is considered to be the best time to go for Yamunotri Yatra. If you are able to bear the winter months on the Himalayas then September to the closing time of the temple is advised for you.
Is Yamunotri Trek Safe in July and August?
These are the month of monsoon and heavy rain in all over region of Uttarakhand. Trekking in Yamunotri is not advised this time of the year since the region remains susceptible to unexpected landslides and sudden cloudbursts and flooding situations. In fact you must avoid travelling to all the hill places in India during this time of the month.
What are the ATM Facilities in Yamunotri?
There are no ATM machines available in the region where Yamunotri temple is set up. We advise you to only carry cash with you for the journey. However you can withdraw money from the ATMs available at Barkot, Naugaon and Damta which are all located in close proximity to the temple making travelling easier.
What are the Trekking Conditions in Yamunotri?
The paved routes are very well maintained. They are in the shape of large steps that lead all the way up to the temple and it is made in that way which provides a maximum amount of support and comfort for the travelers trekking. It is wide enough to allow people on the Palki to pass y while not hindering the movement of people on foot going back and forth.
What Essentials Should I Carry in My Backpack While Trekking?
Remember to carry the following things while you are on your Yamunotri trek: a bottle of water which you could refill from the rest stops and also minimize pollution, a bottle of sun screen to apply during the trek to keep you from tanning your skin, sunglasses to keep your eyes safe, a portable raincoat etc.
How Can I Make Trekking Here Easier?
There are a few ways which would definitely help in planning a successful and comfortable trek to Yamunotri temple. Carry a walking stick which would be like a saving grace for you and will make walking a lot easier. Also remember to invest in a good pair of sports shoes. Be sure to cover your face by wearing a cap which would provide adequate protection from the sun.